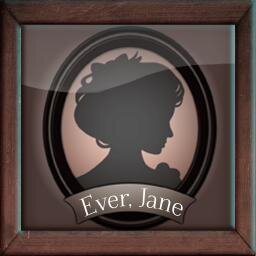 If you already have an account, but would like to install or update your client, download it
here
.
Welcome to Ever Jane Release 1.4.1
Please note this game is still in development. The final version is not due out until 2016.
Ever, Jane is an on-line role-playing game set in the virtual world of Regency England and the works of Jane Austen. Unlike many multi-player games, it's not about kill or be killed but invite or be invited. Gossip is our weapon of choice. Instead of raids, we will have grand balls. Instead of dungeons, we will have dinner parties.
At the moment, we don't have any of these. What we do have, is a village centred round a tree-lined village green, with houses where you may "squat" (home ownership certificates are now available, just ask!) and redecorate to your taste. Please feel free to role-play with your friends in and around the village. There is also a smithy and a church, but the larger houses aren't yet fleshed out.
If you have signed up for the game, you will be able to log in and also use your login to chat on the forums. If you have not yet signed up, please do so using the Sign-up button above.
Please stay updated by visiting our news pages, and by joining in the discussions on our forums. We also have a FAQ on our Wiki